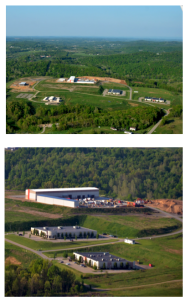 Greene County Industrial Developments, Inc. welcomes you!
We are proud of our county and its history. Greene County, PA boasts of abundant natural resources, recreation, healthcare facilities, educational opportunities and pro-business incentives, it is a place where these positive influences converge to create
a place where business and industry leaders feel confident expanding their companies and relocating their families.
For the past 66 years, Greene county Industrial Developments, Inc. has played a key role in the economic development of Greene County. We work
diligently with local, regional, state and federal entities, development agencies and private developers to bring new businesses to our community. Our efforts reach beyond the borders of the Commonwealth of Pennsylvania and are global in scope. GCIDC is often successful in attracting national and international companies to Greene County. In recent years, we have played a role in bringing Iron Senergy, GCMHF, Stuck Enterprises, Whites Welding, RG Johnson, Irwin Car, Intermediate Unit 1, EQT Rec Center, JD Enterprises, Community Bank, PA Readiness Center, Stahls Hotronix, Tygart Industries, EMS Southwest, Universal Belting, Fresenius Medical Care Clinic, Stallion, Fleet Pride and others to our business parks.
GCIDC streamlines the real estate development process to build synergies among the many public and private economic development agencies and firms looking to Greene County for a new or expanded presence here.

Our mission is to provide economic development and financing opportunities for business and industry within Greene County in a responsive, friendly and coordinated effort; thus, creating and retaining job for a better quality of life.
"Our overreaching goal is to seek out and relocate new tenants to the EverGreene Technology Park (Waynesburg) or the Paisley Business Park (Carmichaels).  Along the way we will work hard to prepare pad-ready sites in these parks to facilitate new construction in the most efficient and effective way.  Through these ongoing efforts, GCIDC will contribute to economic development in the county to create a better environment to work, live and play."